Data Backup
HighCo can provide the peace-of-mind that comes from knowing that your vital data are protected from threats such as computer failures, crippling viruses and security breaches. We protect servers and workstations in the office as well as laptops away from the office.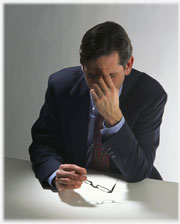 Remote Backup: Your files can be backed up securely over the internet. The remote copy is your guarantee that in case of a disaster you don't lose your vital files. To protect your data, it is encrypted and kept in a secure facility.
Data Sharing: Sharing data between computers and with your coworkers is as easy as dropping it in a designated shared folder. When the data in this folder changes, the shared folders on other computers will be updated real-time to reflect the changes.

Top-tier companies with high-value data use similar methods. What is new about our service is that it is affordable and simple enough to be within reach of individuals and small businesses.